Professionals at your Service
Mobile Carwash
We go to you
Get an amazing 100% hand car wash inside and out to keep your vehicle fresh and clean! J's Mobile Carwash comes to your home or office fully equiped ready to provice the best mobile carwash experience in kern county.
Fleet Mantainance
J's Mobile Carwash offers flexible corporate and fleet car wash and detailing programs based on your company's unique vehicle care needs. We understands that corporate and business car image is important for your company brand and success of your business.
To find out more about fleet car wash program, give J's Mobile Carwash a call and we'll develop a custom corporate and fleet car wash program at no extra cost to you.
Complete Details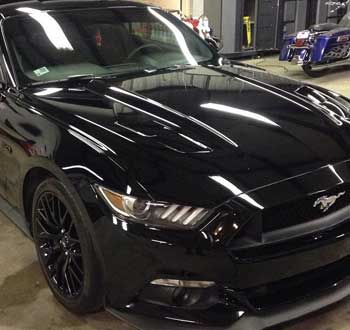 The Works
J's Mobile Carwash offers unparalleled quality, experience and proffecionalism that reflects with every vehicle we treat. Our passion for the art of detailing gives us the edge and confidence to provide the best solutions to any king of vehicle.
What's in our detail package?
Exterior Detailing
Full Exterior Hand Wash
Tires Dressing and Rims Cleaning
Windows Cleaning Inside and Out
Bodywork Water Spots Removal
Clay Bar Polishing Treatment
Complete Wax For Protect and Shine
Color Sanding
Interior Detailing
Thorough Interior and Trunk Vacuum
Interior Wipe Down and Jambs Cleaning
Cloth Seats Cleaning and Stains Removal
Leather Cleaning and Conditioning
Dress All Plastics
In-depth Carpets and Mats Shampooing
Paint Correction
And much more!
Vehicle Wraps
Get notice!
Whether you are an individual or a business looking to market your product, we can accommodate your needs with our high quality, high-resolution vehicle wraps. We carry a wide variety of high quality and durable products for any size Car, Truck, Bus, Van, RV or Trailer you may have.
With our high quality vehicle wraps, you will stand out and get attention. Looking to change your current vehicle graphics? We will take care of that for you. Do you have an old or outdated vehicle wrap? J's vehicle wrap team can provide you with a fresh new vehicle wrap.
Wraps include
Change of Color
Chrome Delete
Partial Wraps
Paint Protection
Invisible Bra
Automotive
Commercial
Residential
Security Film
Vehicle Protection
And much more!
Pressure Washing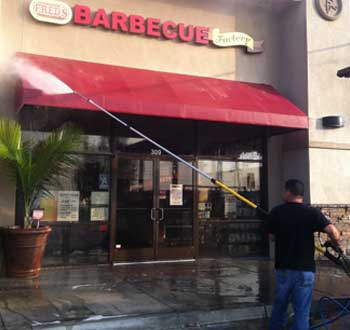 Make it look like new
Our pressure washing team is prepared in every way to handle all of your pressure washing needs in all of Kern County. Keeping up the maintenance and appearance of structures will increase your properties value as well as appeal to visitors and customers. We service companies as well as private individuals.
J's Mobile pressure washing team is equipped with the latest hot and cold water pressure cleaners, and eco-friendly water recovery systems. We keep our equipment updated and have the lastest pressure washing technology to bring you the best service possible.
Services include
Machinery
RV'S
Boats
Dirveways
House Pressure Washing
Buildings
Sidewalk
Windows
And much more!
Window Tinting
Auto Window Tinting
The most effective way of improving appearance and increasing comfort of your vehicle is by giving getting a professionally applied window tint film. Seats, carpeting, and interior fabrics can crack and fade due to the sun's damaging ultraviolet rays. Our window tinting film blocks 99% of these harmful rays to help your interior looking newer, longer. Our expert team can have your vehicle looking slick in no time!
Services and Benefits
Enhanced Appearance
High heat rejection
Increased A/C efficiency
Protection against interior fading
Added Safety Shatter resistance
Best Optical Clarity
Protect your skin from harmful UV rays
Cut Annoying Glare
And much more!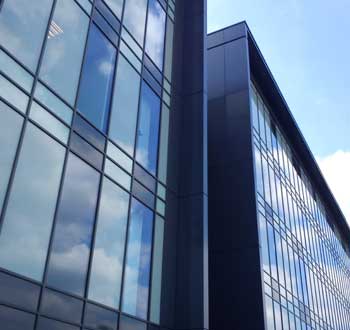 Commercial and Residential
Sunlight can create excessive heat and uncomfortable hot spots, fade valuable furniture, create computer screen glare and contains harmful UV rays. Our window tinting films help you provide a more comfortable environment and control energy costs. J's team is prepared to service any and all window treatment needs.
Services include
Decorative Frosted Film
Anti-Graffiti
Sun Control
Security film enhancement
Window Films
UV Protection
Blackout Window Film
Energy Savings
And much more!